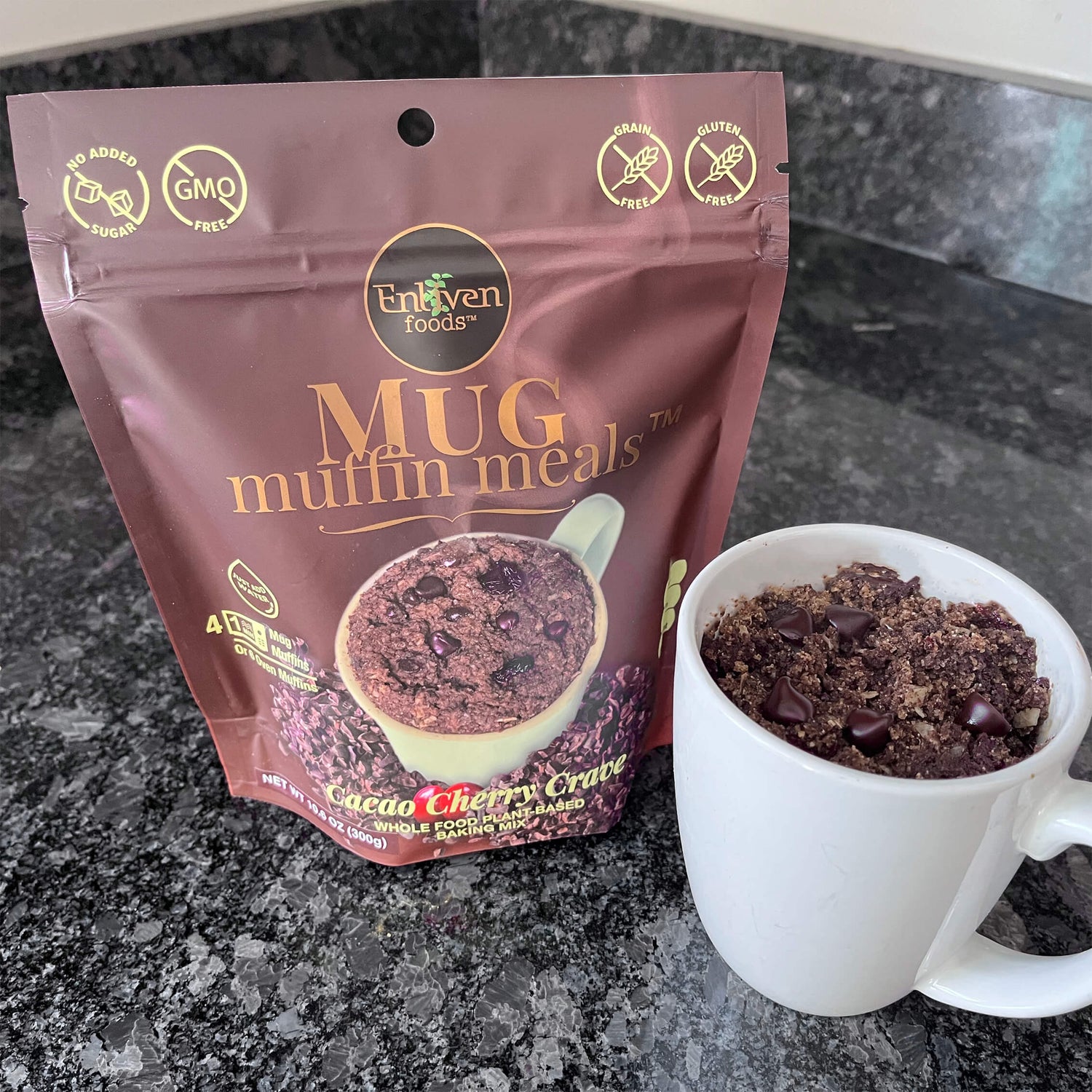 Whole Food, Plant-Based Mug Muffin Meals
Indulgent whole food, plant-based muffins ready in minutes.
Shop All
Plant-Based, Convenient, and Gourmet is Possible
We know. It's hard to believe that a plant-based meal can be not only convenient but also gourment. Our muffins are indulgent, easy to make, filling and whole food, plant-based. Just add water or you favorite plant milk for a filling meal packed with fiber, micronutrients, and decadent flavor. Say goodbye to added sugar, gluten, grain, dairy, and bland health food.
Gourmet

Flavorful and fluffy. Our muffins were created by Robin Jeep, celebrity chef, to provide delicious taste and amazing texture.

Healthy

Mug Muffin Meals have no added sugar, no gluten, no GMOs, and no dairy. They're actually good for you :)

Convenient

Your meal is ready in minutes. Simply add water or your favorite plant milk and microwave. Our muffins make eating well easy.

Satisfying

Finally, health food that is filling. Get full and stay full with a Mug Muffin Meal.
Mug Muffin Meals
Launched first on Kickstarter and loved by hundreds of customers across the country.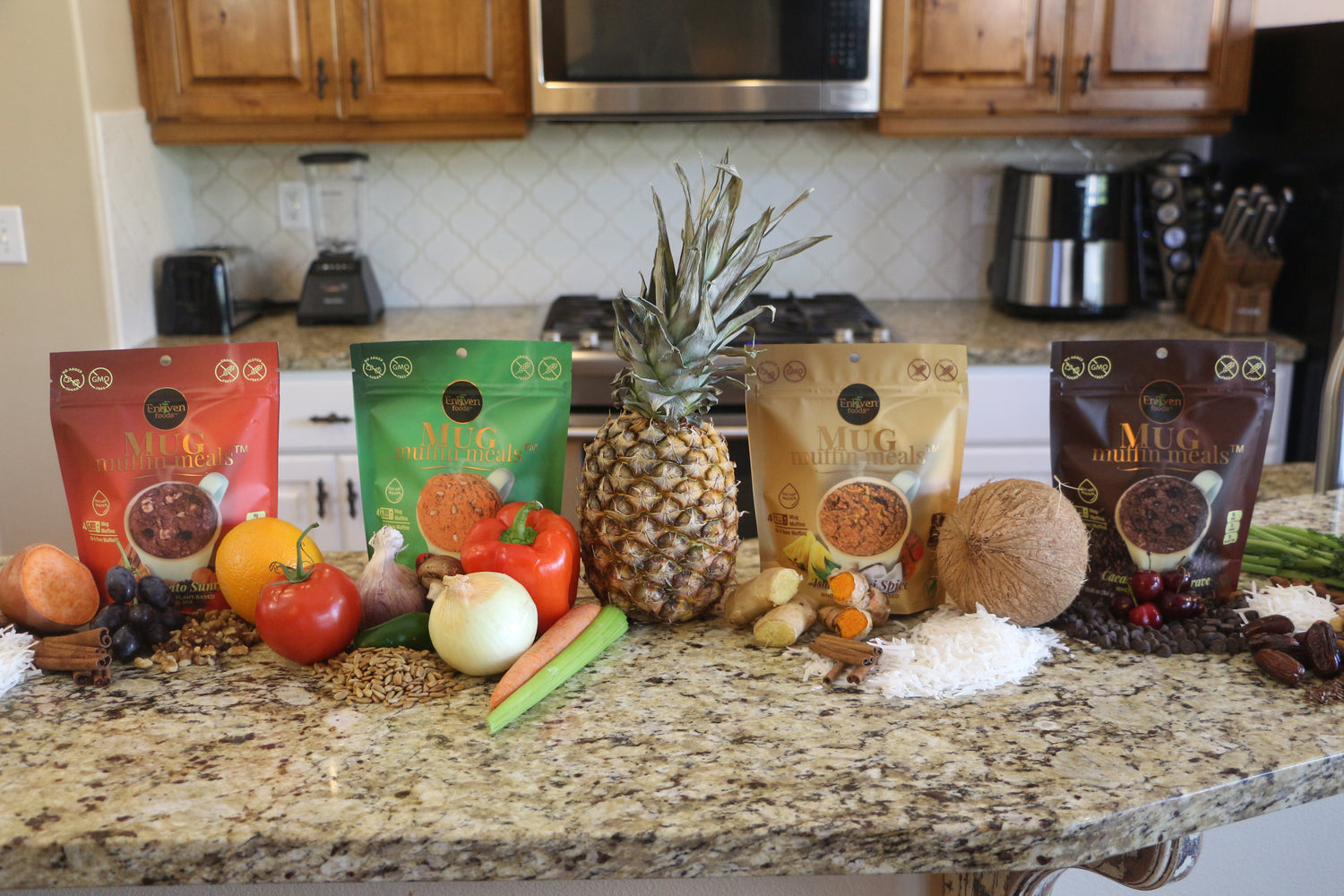 Join Us On Our Health Journey
Enliven Foods was founded by three friends -- Chase Worthen, Robin Jeep, and Mark Adams -- who each began eating a whole food, plant-based diet for different reasons but each found the same result, better health.
Each of us can attest to our improved energy, mental clarity, digestion, and overall health after making the switch. Each of us have been relieved of chronic pain.
We've made the transition to whole food, plant-based eating and we know that it can be difficult. We can miss flavors, textures, and the convenience that a standard American diet gives. That's why we created Enliven Foods. To create whole food, plant-based products that are convenient, indulgent in flavor and texture, and satisfying.
We hope you'll join us.
Shop All
What People Are Saying About Mug Muffin Meals
Cathy G.

The cacao muffins were so easy to make. These muffins were not too sweet and I found very filling. The smell was heavenly as they came out of the oven.

Stryker R.

This makes a great breakfast!

Coy W.

I love the Sweet Potato Sunrise. A filling and flavorful indulgence without the guilt!

Jake B.

I really liked the Sweet Potato Sunrise. I liked knowing that it was good for me and I was full for hours after eating one.

Rose R.

The Cacao Cherry Crave muffin was delicious and so easy to make!

Aubrey L.

Great texture, great taste. I'd have no problem feeding these to my kids.